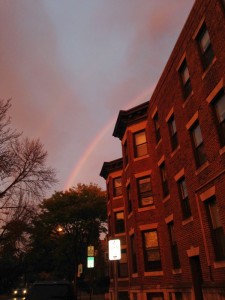 'Wondering what to do this Holiday Season?  The best of December doesn't fit in a box.  Here are gifts for you and yours that can't be wrapped:
Contribute time or money to a

nonprofit organization

.

Phone or Skype friends and family.

Write holiday cards.

Invite friends, family, neighbors, and/or co-workers for dinner.

Play charades with friends.

Teach a child or adult a new skill.

Share a hobby.

Visit a museum.

Go to theater.

Listen to jazz, blues, or rock.

Get concert tickets. 

Attend a ballet.

Go to a live opera.

See a movie.

Help someone move.

Paint a room. 

Help someone paint a room.

Host a "Come as You Are Party."

Take a road trip.

Go bowling.

Walk.

Run.

Dance.

Sing.

Skate.

Ski.

Sled.

Read.

Write.

Draw.

Paint.

Throw a pot.

Sew an outfit.

Knit a scarf.

Enjoy a "crafternoon."

Design a flower arrangement.

Repot plants.

Buy new plants.

Plant a kitchen herbal garden.

Play basketball, tennis, soccer, or squash.

Roller skate.

Get tickets to a professional, semi-professional, collegiate, or high school sport.

Watch a ballgame on TV with friends.

Watch movies on TV with friends.

Take a cooking class.

Sign up for an adult education class.

Take a child to a puppet show or children's theater.

Build an indoor fort with kids.

Read to kids.

Play games with kids of all ages.

Babysit.

Offer to do errands for a home bound neighbor.

Shovel someone else's sidewalk.

Make a snowman/woman.

Organize old photos and frame prints for those who will appreciate them.

Clean closets and give away stuff in good condition.  Toss junk.

Get a head start on end-of year tax organization.

Plan a trip.

Invite out-of-town friends for a visit.

Go out for breakfast.

Sleep late.

Eat breakfast in bed.

Sign up at a Karaoke bar.

Sing at a sing-a-long pub.

Dance at a club with live music or D.J.

Go Square Dancing

Play indoor mini-golf.

Explore a new neighborhood.

Take an architectural, historical, or culinary tour.

Tour a

chocolate

,

beer

, or

potato chip

factory.

Go to a comedy club.

Sign up to usher at a theater.

Buy a one day pass at a hotel swimming pool.

Surprise kids with a "Backwards Day."

Visit a church or temple that you've never attended.

Listen to a gospel choir.

Invite a friend to high tea.

Attend a lecture at a local school.

Explore the

library

.

Declare "No Screens Day."

Visit a greenhouse.

Write a review for your favorite local business.
Make a scrapbook.
Get a jump on New Year's Resolutions.
Happy – Healthy – Humorous Holidays!  
Life is short.  Celebrate!