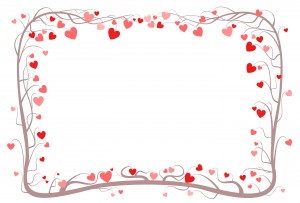 What's on Your Calendar for February 14th?
Valentine's Day is a boondoggle, according to cynics, that benefits greeting card companies, florists, jewelers, and chocolatiers.  Others maintain Valentine's Day is more.  I'm in the latter camp.  There are infinite ways to enjoy February 14th.   Valentine's Day isn't a one size fits all celebration, yet all can participate.  The worst Valentine's Day is sitting on the sidelines.  Jump into the game and stay clear of the worst Valentine's Day:
 Put the "fun" in fundraising.  Volunteer.  Send messages to people and organizations that are doing a good job.  These are three of the fourteen suggestions in, "14 Charitable Ways to Celebrate Valentine's Day," written for the Case Foundation, by Elaine Gast. You'll lift someone's spirits while improving your day.  As a Development Director at a nonprofit organization I received notes from grateful Board Members and clients.  Their appreciation reinforced my efforts to go the extra mile. ​
Step out of your comfort zone – and into a zoo, dark restaurant, or French speed dating party.  Check your local paper for Valentine's Day events.  You may be surprised that many listings are for people looking for love, as well as couples.  The Boston Globe features, "14 Valentine's Day Events in Boston,"  Suggestions include: Glass Blowing and Wine Tasting, "Sex at the Zoo Lecture," and eating a meal while blindfolded.
Make a restaurant reservation.  Plan early to get your chosen time and place.  Check Opentable for opportunities near you.  There's nothing quite like getting away with a friend of any stripe – away from screens, work, and home responsibilities.
Chill with a hot cooked meal.  Visit Epicurious  for a variety of Valentine's Day menus and recipes.  Menus include:
 "Without Reservations," including poached shrimp, radicchio and arugula salad, pan seared strip steak, celery root and parsnip puree, and lemon ice cream with raspberry granita sauce
"Romance on the Cheap," including a tasty pasta dish, salad, and chocolate pudding
"Claudia Fleming and Gerry Hayden's Valentine Menu for Two," including flatbread with fingerling potatoes, shitake mushrooms, and truffle oil; rack of lamb, arugula avocado, and blood orange salad, and almond cakes with chocolate passion fruit sauce.
Spark imagination for design and decoration with Pinterest or Martha Stewart.  Think flowers, hearts, poetry, and music.
Valentine dinner parties can be for two or twenty.  If children are in the mix, consider starting a tradition.  Introduce "Secret Valentine," similar to "Secret Santa," where each person chooses a name from a hat days before the dinner and purchases a small token at a set affordable price, that's wrapped and handed to the recipient at the Dinner.  Or, guests might like a Valentine Scavenger Hunt, where the host writes clues on pieces of paper that lead to small gifts (chocolates, conversation hearts, flowers, gift cards, Valentine cards, cupcakes, stuffed animals, announcement of a trip, etc.) and other clues.  Clues are hidden before guests arrive.  At the end of the party each guest can be given a poem, token, or valentine.
Whether you choose to play games, volunteer; celebrate alone, with a special someone, family, or friends – let your inner Cupid sing.  No fear. No worst Valentine's Day. Spread the love!  Happy Valentine's Day!  Life is short. Celebrate!
"And in the end the love you take is equal to the love you make."
– Paul McCartney